Development Forum
The Development Forum is a work in progress that brings us together in sharing ideas and thoughts regarding our strategic plans, and action plans. The Development Forum will lay the foundations, and mark the pathways we will take for reaching our goals. Below are the members of the Development Forum in alphabetical order. 
Ernest Anemone
Ernest is an attorney, teacher, and education activist. He is currently working on methods for strengthening public education as a democratic institution and empowering the voices of teachers, parents, and students in their own learning communities. Before moving to Cambridge, Massachusetts, to engage in graduate research, he operated his own law firm in New Jersey, which represented the interests of children and young adults from low-income families.
Christina Barruel
Head of Peace Education Programs at The Peace Foundation (www.peace.net.nz). Christina has trained thousands of student peer mediators and teachers for over two decades. Christina leads a team of trainers who work in schools throughout New Zealand empowering students and staff with life-long conflict management skills for both personal and professional use. Christina has also introduced the program to schools in Fiji, Hong Kong, Iceland and, more recently, Los Angeles, USA. Christina comes from a primary teaching background. She has had over 25 years teaching experience in both primary and secondary schools. Christina has worked at developing a world-class peaceful conflict resolution and peer mediation program for schools. During 2011, Christina was recognized for her contribution to peace education in New Zealand and was awarded a Winston Churchill Memorial Trust Fellowship. Christina is passionate about her work, and considers it a privilege to work in schools teaching peaceful conflict resolution and peer mediation skills … what she loves most. Furthermore, she says, "I have the opportunity every day to remind myself… I must practice what I preach!"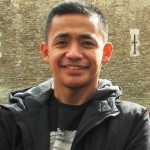 Leo Buccahan
Leo is a Rotary Peace Fellow from the Philippines who is pursuing MA in Peace, Conflict and Development Studies at the University of Bradford in England. He has worked as a teacher for 10 years in the Philippines, Mozambique, and the USA. He is interested in working with schools at all levels to integrate peace education into their curriculum. He wants to highlight the benefits of nurturing among students practical ideas of peaceful co-existence and non-violence, and engaging in research that will document success stories as well as challenges in educating for peace. He is now an intern at the Peace Foundation in Auckland, New Zealand.
Diane Fener
Diane is an attorney, teacher, and activist. After earning her law degree from Georgetown University in Washington, DC, she worked for The International Law Firm of Fulbright & Jaworski at their Los Angeles office and administered an Innovative Demonstration Grant from the US Department of Justice. She currently practices at The Law Center of New York and is a Visiting Professor at the Center for International Legal Studies. Diane joined Education for Global Peace in 2016 as Project Director for Classroom Connect.
Paula Garb
Paula is a lecturer at the University of California, Irvine.  As an anthropologist she teaches courses in conflict resolution and civic and community engagement in the School of Social Sciences and Division of Undergraduate Education.  She directs the Minor in Conflict Resolution, the Minor in Civic and Community Engagement, the Mediation Certificate Program, and Gang Intervention Certificate Program.  Paula is also co-founder and co-director of UCI's Center for Citizen Peacebuilding, co-director of Education for Global Peace, co-founder and faculty advisor of UCI's Olive Tree Initiative.  Most recently she co-founded and is a faculty advisor of UCI's Students for Global Peacebuilding.  Paula has over two decades of experience facilitating dialogues and joint projects between communities divided by wars in the South Caucasus.  This long and difficult work of helping communities rebuild even minimal trust after bloody conflicts has taught her how crucial it is to prevent such wars.  Thus she is dedicating the rest of her life to promoting peace education everywhere for a safer and healthier world.  
Nadeem Ghazi
Nadeem is the President of Peace Education Welfare Organization (PEWO) in Karachi, Pakistan. PEWO provides support to schools that have declared a commitment to creating and maintaining a culture of peace. PEWO has over 100 member schools in Pakistan. Students, teachers and community members work together to ensure that everyone feels safe, respected and valued. Nadeem is an inspiring human rights defender, an amazing peace promoter, and has done a huge amount of very valuable peace work in schools throughout his country. Nadeem is convinced that the power of education is the most important avenue to save the youth and to addressing Pakistan's many issues.

Peni Hausia Havea
Peni has spent 3-years (2013-2016) researching in the Pacific on climate change impacts on livelihood, health and well-being (PhD thesis, USP). Peni's passion is to use peace (EGP) – to help people, that are the most vulnerable; mitigate and adapt to the effects of climate change.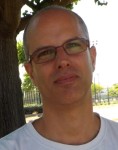 Gal Kleinman
Gal is Founder and Co-Director of Education for Global Peace, and Founder of a global educational project called Magical Moments Around the World. Gal's passion is to bring about a peaceful world, of people sharing the world in peace.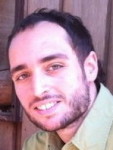 Mohamed Walid Lotfy
After spending years in Egypt, contributing to youth education and innovation, Walid embarked upon an intense tour around the world that is still unfolding. Walid holds master degrees in International and European Security, International Development in Citizenship Education, International Negotiations and Policy-Making and International and European Law. Walid currently works with European-based NGOs in the field of education and innovative youth employment. Based in the Netherlands, Walid is responsible for designing and coordinating projects across Europe for EU institutions. Walid believes in the immense power of education.

Michael Minch
Michael is a Professor – Philosophy & Humanities at Utah Valley University, and works in conflict transformation and peacebuilding (including negotiation and mediation, theories of violence, and reconciliation), theories of justice, and global justice. Michael is the Director of the Peace and Justice Studies Program, and the Director of Summit: The Sustainable Mountain Development and Conflict Transformation Global Knowledge and Action Network, which aims to create and utilize a global research network, to collect data from an extraordinarily wide field of sources, from around the globe, and will be used as a tool to improve the lives of many thousands.
Marie Nissanka
Marie is a Wellington-based researcher and evaluator completing her PhD through the National Centre for Peace and Conflict Studies, University of Otago, New Zealand. While her PhD researches the nature of multiculturalism in the Citizenship Education curriculum in Sri Lanka, she has also evaluated the Cool Schools Peer Mediation Programme, run through the Peace Foundation Aotearoa, New Zealand. Marie is passionate about reducing educational inequalities and promoting education for social justice in divided societies.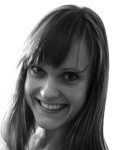 Airida Poskute
Airida was born and grew up in Lithuania. She obtained an undergraduate degree in Political Science and Diplomacy from the University of Vytautas Magnus, and her Masters in International Development at the Hebrew University of Jerusalem. Her professional background has always focused on social justice, democracy and cultural policy within a governmental and non-profit organisations involved in development aid or international relations.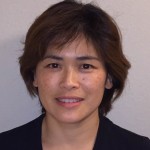 Yumiko Sasaki
Yumiko was born in Hiroshima and grew up in Australia and Japan. In 2008 as a mother of three children, Yumiko completed the master degree program at Hiroshima City University and researched Peace Education in elementary schools in Hiroshima. She is a member of Global Education Network for Sustainable Future Hiroshima (GENS), a network of educators, scholars and citizens working toward World Peace. Yumiko is also a peace representative of the World Peace Prayer Society. Her interest is focused on building peace in the words, thoughts and actions of people to create a healthy future for the planet.
Peggy Sia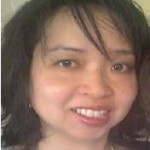 Peggy teaches in the Los Angeles County. Her interests include character and environmental education, social justice and empowerment, and nonviolent social change. Peggy is a recipient of the Ahimsa Center fellowship and will be a mentor teacher for the upcoming Residential Summer Institute for K-12 Educators on Journeys of Nonviolence: Gandhi and Mandela.

Cris Toffolo
Cris is Professor & Chair, Justice Studies Department, Northeastern Illinois University. Cris also serves as co-chair of the board of the Peace and Justice Studies Association (PJSA), on a subcommittee of board of Amnesty International that is planning AI's 2016-2019 priorities, and involved with the peace and human rights education work of both AI and the Red Cross. Cris is an expert among others in theories of justice and social movements, Human rights theory, practice and international law, Peace studies, conflict resolution and post-conflict peace building.