Development Forum
The Development Forum is a work in progress that brings us together in sharing ideas and thoughts regarding our strategic plans, and action plans. The Development Forum will lay the foundations, and mark the pathways we will take for reaching our goals. Below are the members of the Development Forum. 
Paula Garb
Paula is a lecturer at the University of California, Irvine.  As an anthropologist she teaches courses in conflict resolution and civic and community engagement in the School of Social Sciences and Division of Undergraduate Education.  She directs the Minor in Conflict Resolution, the Minor in Civic and Community Engagement, the Mediation Certificate Program, and Gang Intervention Certificate Program.  Paula is also co-founder and co-director of UCI's Center for Citizen Peacebuilding, co-director of Education for Global Peace, co-founder and faculty advisor of UCI's Olive Tree Initiative.  Most recently she co-founded and is a faculty advisor of UCI's Students for Global Peacebuilding.  Paula has over two decades of experience facilitating dialogues and joint projects between communities divided by wars in the South Caucasus.  This long and difficult work of helping communities rebuild even minimal trust after bloody conflicts has taught her how crucial it is to prevent such wars.  Thus she is dedicating the rest of her life to promoting peace education everywhere for a safer and healthier world.  
Nadeem Ghazi
Nadeem is the President of Peace Education Welfare Organization (PEWO) in Karachi, Pakistan. PEWO provides support to schools that have declared a commitment to creating and maintaining a culture of peace. PEWO has over 100 member schools in Pakistan. Students, teachers and community members work together to ensure that everyone feels safe, respected and valued. Nadeem is an inspiring human rights defender, an amazing peace promoter, and has done a huge amount of very valuable peace work in schools throughout his country. Nadeem is convinced that the power of education is the most important avenue to save the youth and to addressing Pakistan's many issues.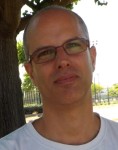 Gal Kleinman
Gal is Founder and Co-Director of Education for Global Peace, and Founder of a global educational project called Magical Moments Around the World. Gal's passion is to bring about a peaceful world, of people sharing the world in peace.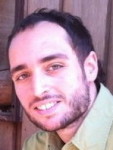 Mohamed Walid Lotfy
After spending years in Egypt, contributing to youth education and innovation, Walid embarked upon an intense tour around the world that is still unfolding. Walid holds master degrees in International and European Security, International Development in Citizenship Education, International Negotiations and Policy-Making and International and European Law. Walid currently works with European-based NGOs in the field of education and innovative youth employment. Based in the Netherlands, Walid is responsible for designing and coordinating projects across Europe for EU institutions. Walid believes in the immense power of education.

Michael Minch
Michael is a Professor – Philosophy & Humanities at Utah Valley University, and works in conflict transformation and peacebuilding (including negotiation and mediation, theories of violence, and reconciliation), theories of justice, and global justice. Michael is the Director of the Peace and Justice Studies Program, and the Director of Summit: The Sustainable Mountain Development and Conflict Transformation Global Knowledge and Action Network, which aims to create and utilize a global research network, to collect data from an extraordinarily wide field of sources, from around the globe, and will be used as a tool to improve the lives of many thousands.
Marie Nissanka
Marie is a Wellington-based researcher and evaluator completing her PhD through the National Centre for Peace and Conflict Studies, University of Otago, New Zealand. While her PhD researches the nature of multiculturalism in the Citizenship Education curriculum in Sri Lanka, she has also evaluated the Cool Schools Peer Mediation Programme, run through the Peace Foundation Aotearoa, New Zealand. Marie is passionate about reducing educational inequalities and promoting education for social justice in divided societies.
Peggy Sia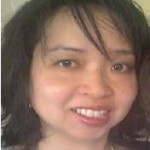 Peggy teaches in the Los Angeles County. Her interests include character and environmental education, social justice and empowerment, and nonviolent social change. Peggy is a recipient of the Ahimsa Center fellowship and will be a mentor teacher for the upcoming Residential Summer Institute for K-12 Educators on Journeys of Nonviolence: Gandhi and Mandela.

Cris Toffolo
Cris is Professor & Chair, Justice Studies Department, Northeastern Illinois University. Cris also serves as co-chair of the board of the Peace and Justice Studies Association (PJSA), on a subcommittee of board of Amnesty International that is planning AI's 2016-2019 priorities, and involved with the peace and human rights education work of both AI and the Red Cross. Cris is an expert among others in theories of justice and social movements, Human rights theory, practice and international law, Peace studies, conflict resolution and post-conflict peace building.
Ernest Anemone
Ernest works for a variety of public service projects from promoting peace education to advancing innovations in biotechnology. Notably, he resumed his career as an actor after spending many years as an attorney for children and young adults. In the past two years alone, he has appeared in over 30 projects, which include award-winning short films, feature films, and commercials for Fortune 500 companies. He continues to serve young adults by teaching public speaking, narrative and documentary filmmaking, and advocating for the strengthening of public schools as democratic institutions.