EGP Youth Center Pakistan
The first ever EGP youth center has been established in Pakistan. This will hopefully be a model for other youth centers in Pakistan and the world. The youth center was inaugurated on August 04, 2018 in Lyari, one of the most turbulent areas of Karachi. The youth center  will provide opportunity for youth to enhance their skills, seek proper guidance and develop capacity for being successful and peaceful people for their community, country and the world.
EGP YC offers the following core programs:
Peace Education Teachers' Training Program

Classroom Connect Program

Schools' Peace Week Symposium(Every year)

Pakistan Youth Peace Heroes  Award (Every year)

Peaceful Family Communication Program

Counseling for peace ( Career, professional and personal success guidelines)

Peer Mediators Training program

WE Program (Social Action for schools)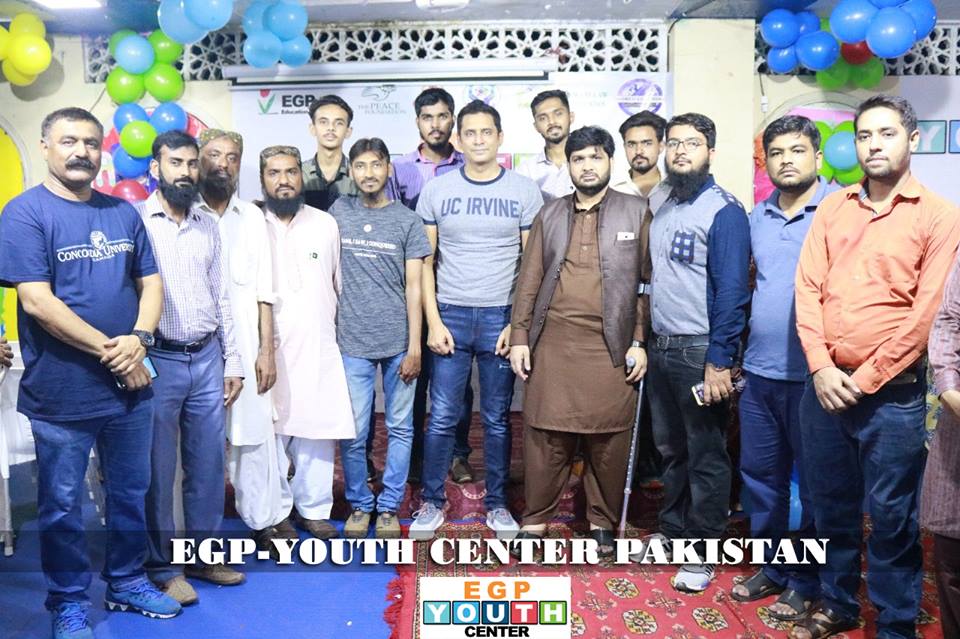 Pakistan has been facing the challenges of extremism and radicalization for many decades. The most vulnerable community suffering is youth. We provide youth with positive opportunities to excel themselves and to learn more about acceptance, tolerance, forgiveness, and friendship.