Classroom Connect facilitates the connection of elementary, middle, high school and college students and teachers from around the world to promote peace and understanding. Using video conferencing and other forms of digital media, students and teachers are given a unique opportunity to:
Discover and learn about other cultures.

Establish a deeper understanding for the perspectives of others around the world on important socio-political issues and why they feel the way the do.

Collaborate and create projects together.

Develop critical thinking, cross-cultural communication and media literacy skills.

Connect to a global community of peers, engage in facilitated, sustained and substantive dialogue, and build respectful relationships across national, cultural, religious and ideological boundaries.
Each meeting is led by a facilitator that engages participants in a productive, respectful dialogue that ranges from discussing culture and everyday life up to delving into controversial topics. A group dynamic is developed that enables participants to feel comfortable exploring different perspectives and uncovering biases around potentially divisive issues, ultimately arriving at a better understanding of other cultures and perspectives.
Our interdependent world requires finding solutions that meet the needs of all. We strive to change the dominant paradigm for how our societies resolve differences from an approach defined by confrontation and coercion to one defined by cooperation & compassion. From an "us against them" mentality to an awareness that we are all one big and beautifully diverse family.
Martin Luther King said "Men often hate each other because they fear each other; they fear each other because they don't know each other; they don't know each other because they cannot communicate; they cannot communicate because they are separated".
We can change that by providing students and teachers worldwide meaningful pathways of communication with each other. The internet is a revolutionary tool that transcends borders and allows us to communicate with ease and speed unimaginable only a few decades ago. Thus transcending borders placed in the human heart and mind to bring down walls of separation.
Go to the contact form if you are interested in Classroom Connect
Pilot Program
Below is a Classroom Connect collaboration between a classroom in Pakistan and Los Angeles. The students were thrilled to receive videos from each other. The videos made a positive impact on students and made them inquisitive about each other's lives and cultures. The classrooms plan to continue collaboration and the teachers believe this collaboration has its own beauty and will bring them closer together to spread a message of Peace. Below are pictures and video of Pakistani students watching the videos they received from students in Los Angeles: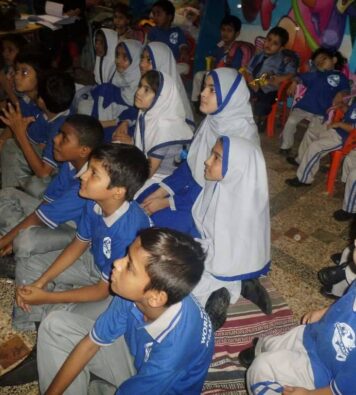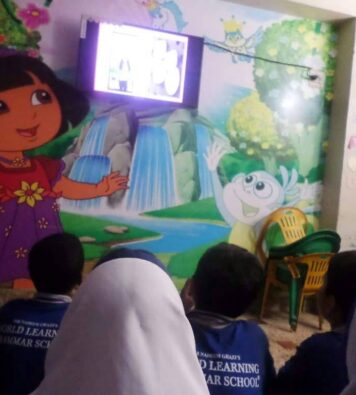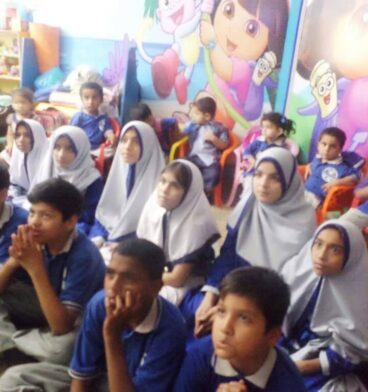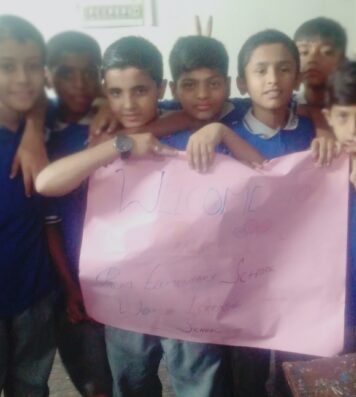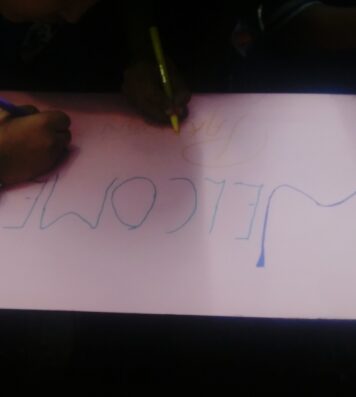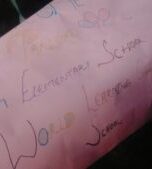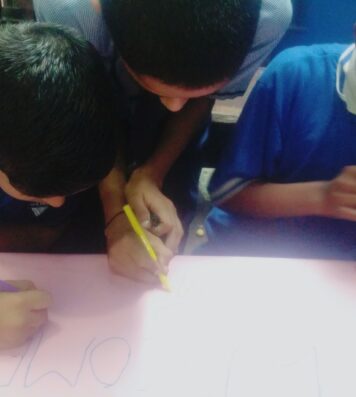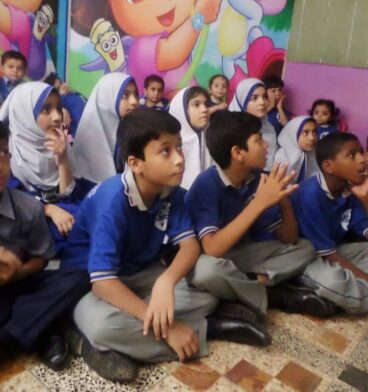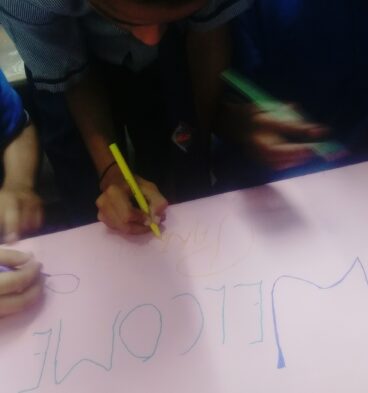 A video sent by the students in Pakistan to their peers in Los Angeles