Gal, the son of a holocaust survivor, founded EGP in 2013. Gal lives in Israel and has witnessed the tragedies of war first hand and came to realize that each one of us, including our "enemies", is born into  a certain social background, swirl of forces and systems that makes us who we are, including our identities, values, beliefs and behaviors. And that the key to a peaceful world is educating for peace.
Gal is also the founder of a global educational project called Magical Moments Around the World. 
Gal's passion is to bring about a peaceful world, of people sharing the world in peace.


Michael is a professor of Peace and Justice Studies, and Political Philosophy, at Utah Valley University. He is also the founder, CEO, and Director of Summit: The Sustainable Development and Conflict Transformation Global Knowledge and Action Network. Summit is engaged in building the world's largest network of knowledge related to development, conflict transformation, peacebuilding, and peace technology; ending slavery; and running innovative development and peacebuilding programs in West Africa. Dr. Minch does development and peacebuilding work, and teaches, in various locations, including the Balkans, Northern Ireland,and Russia, in addition to West Africa.

Cris Toffolo
Founding member 
Cris directs the Office of International Programs at Northeastern Illinois University in Chicago. For the previous decade she was Professor and Chair of Justice Studies teaching human rights, theories of justice and social change. She is active in NEIU's Genocide in Africa Research Group, researching educational issues in Rwanda. Cris served three terms as board co-chair of the Peace and Justice Studies Association (PJSA). She is a founding board member of the Truth Telling Project for Ferguson & Beyond, and Education for Global Peace (EGP). From 1991-2011 she was Amnesty International's Pakistan Country Specialist. Her most recent publication, a co-edited volume, is the Handbook of Research on Promoting Peace through Practice, Academia, and the Arts, IGI Gobal, 2019. Other publications include: The Arab League, Chelsea House, 2007; and Emancipating Cultural Pluralism, ed., SUNY Press, 2003. Cris holds a doctorate from the University of Notre Dame in politics, and was affiliated with its Kroc Institute for International Peace Studies.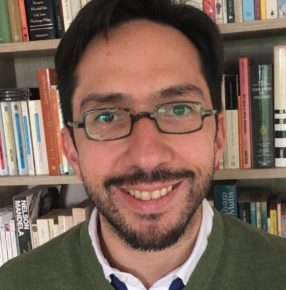 Juan Felipe is a specialist in peace education, peacebuilding and diversity & inclusion with a bachelor's degree in history and a PhD in political science from Sciences Po Lyon. He has worked as education project leader for different institutions and is a columnist for the Colombian newspaper El Espectador. He has many years of teaching experience at universities in Europe and Colombia, and enjoys giving trainings and seminars on his topics of expertise. Recently, he was selected for the 2021 Rotary Peace Fellowship in Uganda.
Juan Felipe strives to find ways to improve people's well-being through education, non-violence, and conflict transformation. He currently works as a Civil Peace Advisor for the GIZ in Kenya and will soon be moving to Nairobi with his wife and two sons.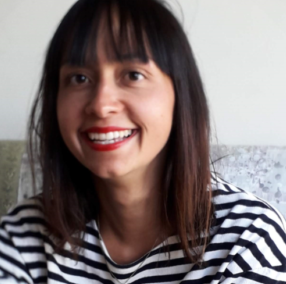 Maria Paula is a political scientist with more than five years of experience in the field of peacebuilding and conflict resolution. She has worked as consultant for NGOs in Bolivia designing pedagogical resources on conflict transformation directed at indigenous communities. She performed as Program Coordinator for Creative Learning, in such role she developed educational programs for the International Peace and Security Institute (IPSI), including summer trainings on peace and security issues in Italy, Bosnia and Herzegovina, and the USA. Before joining Creative Learning, she was part of the research team that analysed the proposals made by civil society for the most recent peace process between the Colombian National Government and the Revolutionary Armed Forces of Colombia (FARC).
Maria Paula believes in the power of peace education to forge empathetic, caring and critical citizens, and thus, peaceful societies.

Christopher holds a doctorate in Peace Studies and International Development from the University of Bradford. His research focuses on identity, narrative and emerging perspectives on genocide, and includes fieldwork with Banyamulenge soldiers in central Africa and within the diaspora. He is interested in evaluating the development of narrative analysis as a qualitative study of participation in genocide, and the overlap of mass violence, identity and climate change. His work extends to reconciliation and memory around legacies of violence. Chris is an experienced diversity and inclusion specialist and has worked on decolonizing workplaces and using the concept of intersectionality in this context. 
He currently teaches political science at Brigham Young University, and lives with his family in Utah, USA.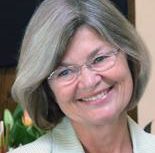 Paula Garb
Founding member  
Paula Garb, PhD is Co-Founder and former Co-Director of the Center for Citizen Peacebuilding and the Olive Tree Initiative at UC Irvine. She is also a Senior Fellow at George Mason University's Center for Peacemaking Practice. Since 1995, she has facilitated citizen dialogues and taught peaceful problem-solving skills in conflict zones in the South Caucasus. For 25 years she taught courses in mediation, conflict resolution, civic and community engagement and gang mediation. She directed several academic programs at UCI, including the Mediation Certificate Program and Minor in Conflict Resolution. Her work as a peace practitioner and scholar has led to numerous publications in books and journals, and to a commitment to promoting the mainstreaming of peace literacy K-16. This is her focus in Education for Global Peace.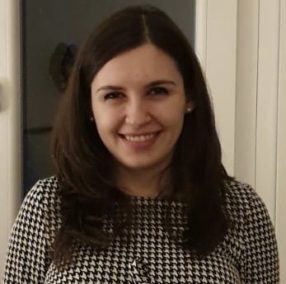 With a Bachelor degree in Social Anthropology, Teodora volunteered in two NGOs during her student years and engaged in intercultural exchanges and projects in Germany, Romania and Russia, teaching high school students and facilitating discussions about world issues and intercultural understanding. 
She has experience in the fields of Marketing and Customer Care, and a strong passion for creative art. 
Teodora is a firm believer that making the world a safer place starts with each individual and that education is the very foundation for achieving world peace.

Edgar Buryahika is the Founder, Youth for Peace and Development Uganda (YOPEDU), a non-profit organization in Uganda. YOPEDU, works towards building a culture of peace loving among the youth. He is involved in peace Education and other activities that directly or indirectly affect peace, aiming at a generation of peace loving youth and responsible citizens who will in future turn into peace loving leaders. He is a program Associate of Hiroshima Peacebuilding Center 2019, (The program for Global Human Resource Development for Peacebuilding and Development in Tokyo and Hiroshima, Japan) and Equator Peace Academy an associate of CEDAREdgar Holds a MA degree in Conflict Analysis and Inclusive Development, which exposed him to refugee issues and peace building. He has over 10 years of experience as a journalist. He teaches his native language at University of Saint Joseph Mbarara (USJM).

Lisenka is a professional actor with a B.A. in International Relations and soon will hold a M.A. in Creative Writing and Wellbeing. She has been working as a peace advisor for over two years in Jordan, with a special focus on youth and girl's empowerment. Lisenka is passionate about expressive arts and a specialist for creative methods for conflict transformation, such as Theatre of the Oppressed, Storytelling for Social Change, Stage Fighting and Dance. Lisenka strongly believes in the impact of peace education for all levels of society and the power of the arts as a tool for social change. With her background as a performing artist and International Relations graduate she is addressing a holistic approach to peacebuilding and social justice.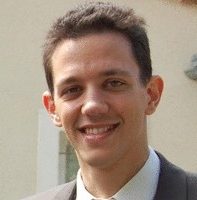 As a web entrepreneur, Samy always strives to give the best of himself to accompany his clients and help them realize their projects. And most importantly: in a good mood! 🙂
Samy has recently joined the EGP adventure and considers it an opportunity for him to work on a project of this type that he considers to be of general interest.
Samy lives in Heidelberg, Germany with his wife and 2 children.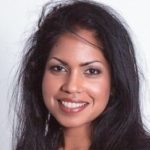 Marie Nissanka is currently a Senior Advisor of Evaluation and Research at Kāinaga Ora (the former Housing New Zealand). Her specialty lies in mixed-methods data analysis and evidence-based evaluation. Marie completed her PhD in Peace and Conflict Studies (specializing in multicultural education in protracted environments) from the University of Otago in 2019. Her research background is diverse and she has written several papers on youth abuse, homelessness and crime, organizational learning in non-government organizations, family violence prevention and articles on peace, multicultural and human rights education. Marie is passionate about contributing to society through volunteering and she actively provides pro-bono pieces of research for human and animal rights organizations. She is also an activist for social justice and identity-based equality in Sri Lanka (her native land) and in other post-conflict nations. 


Fran is the Peace Studies Program Director at Golden West College. She teaches courses in Peace Studies, Conflict Resolution, Leadership, and Social Justice. She focuses on teaching peace through an understanding of human rights, ecological and economic well-being, equity, non-violence, and intellectual transformation. Fran hosts the annual Peace Conference here at Golden West College, as well as a number of other peace-themed events and forums throughout the year.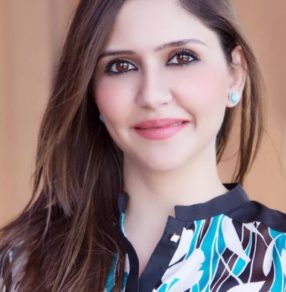 Sadaf is a Doctoral Scholar at University of Tokyo and Japan Society for the Promotion of Science(JSPS) Fellow. Her research is focused on Education for Sustainable Development and Global Citizenship. She has 6+ years of experience in education and development sector and then she co-founded Youth General Assembly - a platform, to train and mobilize youth to work on Sustainable Development Agenda. She also worked as a consulting member at PAL network's communication and advocacy working group (Tracked indicators for SDG-4, Target 4.7, in Pakistan). As G20 Global Changer, she was involved in proposing recommendations, on education for sustainable development for G20 leaders which were presented at G20 Summit, 2017 (Germany). Sadaf won GESS (Global Education Supplies and Solutions) Outstanding Contribution in Education for Sustainable Development Award, 2016 (Dubai). She got selected as Dalai Lama Fellow, University of Virginia (U.S.A) to implement "compassion in action project", in Pakistan.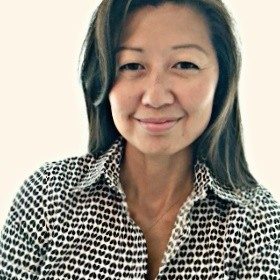 Janet is COO and CMO at an educational non-profit, Girls Who Invest, and is passionate about building peace through education. She is a seasoned strategist in marketing, brand positioning, business transformation, and negotiation training. Janet has held leadership roles with the Singapore Economic Development Board, Ogilvy & Mather and several fintech firms while based in the U.S., Canada, Singapore, and Dubai. She also co-founded three businesses including a successful pre-school in Singapore and brings vast experience in investment research, finance, technology, economic development and other sectors. Janet holds a
M.Sc. in Public Policy and Management from the University of York, UK and undergraduate degrees from the British Columbia Institute of Technology. She also holds a Montessori Early Childhood Certificate and is a proud mother of
two who teach her something new everyday.