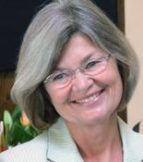 Paula is a lecturer at the University of California, Irvine. As an anthropologist she teaches courses in conflict resolution and civic and community engagement in the School of Social Sciences and Division of Undergraduate Education. She directs the Minor in Conflict Resolution, the Minor in Civic and Community Engagement, the Mediation Certificate Program, and Gang Intervention Certificate Program. Paula is also co-founder and co-director of UCI's Center for Citizen Peacebuilding, co-director of Education for Global Peace, co-founder and faculty advisor of UCI's Olive Tree Initiative. Most recently she co-founded and is a faculty advisor of UCI's Students for Global Peacebuilding. Paula has over two decades of experience facilitating dialogues and joint projects between communities divided by wars in the South Caucasus. This long and difficult work of helping communities rebuild even minimal trust after bloody conflicts has taught her how crucial it is to prevent such wars. Thus she is dedicating the rest of her life to promoting peace education everywhere for a safer and healthier world.  

Cris is Professor & Chair, Justice Studies Department, Northeastern Illinois University. Cris also serves as co-chair of the board of the Peace and Justice Studies Association (PJSA), on a subcommittee of board of Amnesty International that is planning AI's 2016-2019 priorities, and involved with the peace and human rights education work of both AI and the Red Cross. Cris is an expert among others in theories of justice and social movements, Human rights theory, practice and international law, Peace studies, conflict resolution and post-conflict peace building.

Nadeem has been serving in different educational institutions for more than 16 years as a peace education facilitator and as an Education Consultant. Nadeem is a social and peace activist. He is the founder and Education Consultant of World Learning Educational Society that supports more than 5000 young minds and hearts of World Learning Grammar Schools for basic education and peace education in Pakistan. Nadeem has extensive peace education experience having worked as a Regional Coordinator for a peace education project in partnership with Peaceful Schools International Canada and the United States Institute of Peace. His schools have been in collaboration for promoting the word of peace with Peace Direct-UK, and the British Council for Sports For Peace for more than 3 years of projects and training of 3000 thousand youth from Karachi. He has also worked as an international representative for The Peace Foundation from New Zealand. 

Gal lives in Israel and is Founder and Co-Director of Education for Global Peace, and Founder of a global educational project called Magical Moments Around the World. Gal's passion is to bring about a peaceful world, of people sharing the world in peace.

Peggy teaches in the Los Angeles County. Her interests include character and environmental education, social justice and empowerment, and nonviolent social change. Peggy is a recipient of the Ahimsa Center fellowship and will be a mentor teacher for the upcoming Residential Summer Institute for K-12 Educators on Journeys of Nonviolence: Gandhi and Mandela.

Michael is a professor of Peace and Justice Studies, and Political Philosophy, at Utah Valley University. He is also the founder, CEO, and Director of Summit: The Sustainable Development and Conflict Transformation Global Knowledge and Action Network. Summit is engaged in building the world's largest network of knowledge related to development, conflict transformation, peacebuilding, and peace technology; ending slavery; and running innovative development and peacebuilding programs in West Africa. Dr. Minch does development and peacebuilding work, and teaches, in various locations, including the Balkans, Northern Ireland,and Russia, in addition to West Africa.

Noah has been working in research and evaluation roles and in community development in the U.S. and international development for 5 years. Being a student of "Western" ideology and how it affects societal institutions resulted in a BA in Political Economy from Williams College and an MA from SIT Graduate Institute.

Janet is COO at an educational non-profit, Girls Who Invest, and is passionate about peace building through education. She is a seasoned marketer with extensive experience in strategy, brand positioning, transformation, change communication and negotiation training. Janet has both advised and held leadership roles with organizations including the Singapore Economic Development Board, Ogilvy & Mather and several Wall Street technology firms, while based in the U.S., Canada, Singapore, and Dubai. Janet also co-founded a successful private pre-school in Singapore and draws from vast industry experience in investment research, capital markets, technology, economic development, luxury, aerospace and defense, and manufacturing. Janet holds a M.Sc. in Public Policy and Management from the University of York, UK and undergraduate degrees from the British Columbia Institute of Technology. She also holds a Montessori Early Childhood Certificate and is a proud mother of two who teach her something new everyday. 

Maria Paula Unigarro Alba
Maria has experience conducting research in conflict dynamics and peace processes. She performed as Program Coordinator for Creative Learning, in such role she developed programs for the International Peace and Security Institute (IPSI), including summer trainings in peacebuilding for global audiences. Before joining Creative Learning, she was part of the research team that systematized and analyzed the proposals made by civil society for the peace process between the Colombian National Government and the Revolutionary Armed Forces of Colombia (FARC). Maria is a political scientist from Pontificia Universidad Javeriana and received her Masters degree in Political Science with honors from Universidad de los Andes.  She has done internships with the United Nations Department of Safety and Security (Bogota, Colombia) and the Organization of American States, Inter-American Committee against Terrorism (Washington DC, United States of America). She recently moved to Bolivia, where she has been learning about its political and social processes.
Jamel is a Social Entrepreneur interested in the fields Peace Education and advocacy and Women and Youth empowerment. The desire for positive change as well as her drive, motivation and inspiration to contribute to the  social, political and economic development of her mother country Uganda stimulated Jamel to pursue a bachelors of Public Administration. She also holds an MA in Advanced studies in Peace and conflict transformation from the Swiss Peace Academy, University of Basel and master's in media communications majoring in documentary production from Webster University in Geneva. Jamel worked with the Local Government Council in Uganda as an Advisor on Youth Affairs. Worked with Organizations in Geneva like Action Solidarité Pluri Culturelle Genevoise, Advisor at Africa Diaspora Youth Network Europe (Swiss Chapter), Short film Director and Editor at United Nation Conference on Trade and Development 2014 UNCTAD zero hunger challenge.

Fran is the Peace Studies Program Director at Golden West College. She teaches courses in Peace Studies, Conflict Resolution, Leadership, and Social Justice. She focuses on teaching peace through an understanding of human rights, ecological and economic well-being, equity, non-violence, and intellectual transformation. Fran hosts the annual Peace Conference here at Golden West College, as well as a number of other peace-themed events and forums throughout the year.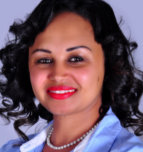 Tigist is an Assistant Professor at the Institute for Peace and Security Studies, Addis Ababa University; lectures and advises post graduate students since 2009. She is a Global Goodwill Ambassador on Humanitarian. She has over a decade of professional experience at different capacities. Interested in peace and security issues globally, focus in Africa. Tigist interests are peace education, culture of peace, and social justice, gender, peace and development nexus in the Horn of Africa, youth, violence, policy analysis and humanitarian response. She is accredited member of FemWise Africa on Mediation and Conflict Prevention in Africa. Tigist is the author of a book on Peace Education for Youth Violence Prevention in Africa. Tigist was visiting scholar fellow at Brown University, USA, University of Leipzig, Germany, at the Danish Institute for International Studies in Copenhagen, Denmark. She has received different honors and awards internationally.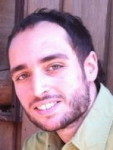 After spending years in Egypt, contributing to youth education and innovation, Walid embarked upon an intense tour around the world that is still unfolding. Walid holds master degrees in International and European Security, International Development in Citizenship Education, International Negotiations and Policy-Making and International and European Law. Walid currently works with European-based NGOs in the field of education and innovative youth employment. Based in the Netherlands, Walid is responsible for designing and coordinating projects across Europe for EU institutions. Walid believes in the immense power of education.

Marie is a Wellington-based researcher and evaluator completing her PhD through the National Centre for Peace and Conflict Studies, University of Otago, New Zealand. While her PhD researches the nature of multiculturalism in the Citizenship Education curriculum in Sri Lanka, she has also evaluated the Cool Schools Peer Mediation Programme, run through the Peace Foundation Aotearoa, New Zealand. Marie is passionate about reducing educational inequalities and promoting education for social justice in divided societies.

Ernest works for a variety of public service projects from promoting peace education to advancing innovations in biotechnology. Notably, he resumed his career as an actor after spending many years as an attorney for children and young adults. In the past two years alone, he has appeared in over 30 projects, which include award-winning short films, feature films, and commercials for Fortune 500 companies. He continues to serve young adults by teaching public speaking, narrative and documentary filmmaking, and advocating for the strengthening of public schools as democratic institutions.

Sadaf is currently a Japanese Government (MEXT) Scholar at The University of Tokyo, Japan, is conducting research on Education for Sustainable Development and Global Citizenship. She has 6+ years of experience in education and development sector. Having studied Environmental Sciences & Education Planning & Management, she remained a member of Silver Oaks Schools & College System for 5 years and sat in their management committee for 4 years. she also: (a) Managed Communications, Advocacy & Youth Mobilization at Idara-e-Taleem-o-Aagahi (ITA)-Centre of Education & Consciousness; (b) Worked as an Advisory Mentor for Queen's Young Leaders Program (UK); & (c) Working as Chairperson at Youth General Assembly (a social movement, to train & mobilize youth to work on UN's Sustainable Development Agenda, which she co- founded). Additionally, she sits on Advisory Board of "Global Education Conference", U.S.A. She worked as a consulting member at PAL network's communication & advocacy working group (Tracked indicators for SDG-4, Target 4.7, in Pakistan). As G20 Global Changer, she was involved in proposing recommendations, on education & sustainable development, for G20 leaders which were presented at G20 Summit, 2017 (Germany). She won GESS (Global Education Supplies & Solutions) Outstanding Contribution in Education Award, 2016 (Dubai). She was a Dalai Lama Fellow (2016, U.S.A.) and represented Pakistan: as Youth Delegate UNESCO-MGIEP at "UNESCO week for peace & sustainable development: role of education" (Canada) and as Youth Champion at Rise Up's Youth Champions Initiative Incubator (U.S.A.).  For UNLEASH, Denmark (as one of the unleashers) she is involved in co-creating youth-led solutions (using education as a core tool), along with global talents from 125 countries, to achieve UN's Sustainable Development Goals.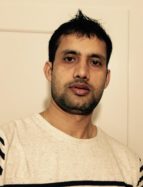 Bikash did his Masters of Advanced Studies in Peace and Conflict Transformation from University of Basel, Switzerland, and resides in Germany. He has worked more than a decade with poor rural communities in Nepal and learned how to keep positive
peace as far as sustainable livelihood is concerned. He has conducted several seminars and workshops in Nepal, Germany, Switzerland, Japan and Korea with various topics under issues of sustainable livelihood and wellbeing. Bikash is interested in the question of what
makes people happy in a true way. Bikash works to be a bridge between people and is also interested in learning how communities determine their own indicators of wellbeing and happiness and believes that this can mutually benefit other societies. This approach is the one which he is exploring these days through online and face to face consulting with his clients from all over the world as a freelancer.

Lani is a practice-based research expert in international relations and peace and conflict. She has experience in working with youth, human rights, gender mainstreaming, and ecumenism/interreligious dialogue with a special interest in development and peace on post-conflict societies. Her work includes collaborations with different NGOs and international organizations for projects in Mexico, Kenya, Sweden, Brazil, Kosovo, Namibia, Nigeria. Lani enjoys to engage with capacity-building, counseling, mentoring and peace-building workshops with children, youth and adults. She has a BA in International Relations from the National Autonomous University of Mexico, a Master degree in Peace and Conflict Studies from Uppsala University in Sweden and a specialization in Ecumenical Studies from the University of Geneve and the World Council of Churches, Switzerland. 

With over 15 years of experience in Public Relations, Edilaine is the founder of Transforma, which provides consulting services specialized in project development and management, strategic communication and training to organizations and companies active in the social and environmental sectors.
She has worked at organizations like Conteúdo Comunicação, Edelman, Semeia and Impact Hub (remaining active at the latter). Some of the clients served throughout her career include: GE, MWV Rigesa, J&J, Claro, Natura, Starbucks, Air France, Make a Wish International, Care Brazil, and Fundação Lemann.
With a bachelor's degree in journalism at Fundação Cásper Líbero, Edilaine specialized in social innovation management at Instituto Amani, in engagement at the Westminster Academy in London, in training and facilitation in the Art of Hosting approach, and received an MBA degree in sustainability project management at FGV-SP.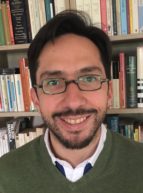 Juan Felipe Carrillo Gáfaro
Juan Felipe is a specialist in peace education, peacebuilding and inclusive education with field experience in Colombia and Europe. He has worked as a consultant for the Organization of Ibero-American States, the Colombian Ministry of National Education, the National Museum of Colombia and the European Union project on inclusion and lifelong learning YOUNG ADULLLT; and as a lecturer for universities in Germany, Colombia, Spain and France. 
With a bachelor's degree in history and a PhD in political science from Sciences Po Lyon, Juan Felipe is currently giving lectures and seminars on peace education and peacebuilding, while contributing as a columnist for the Colombian daily newspaper El Espectador. 
His motto is to find ways to improve people's well-being through education.